Wyzer Biosciences Inc. is here to provide you with complete DNA sequencing and molecular biological technology services. Currently we offer the following services. To place an order, first register an account with us by following the link in the top right corner of the page. You will have 10 minutes to activate your account by clicking the link provided in the authentication email.
If you have any questions, or to request a quote, please
contact us
or call 617-945-9697 or 617-945-9698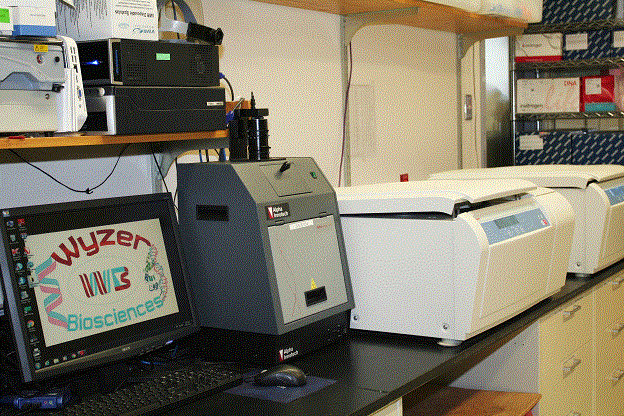 Wyzer Biosciences Inc. provides comprehensive Sanger DNA sequencing using our state-of-art LIMS built inhouse and LifeTech's 3730xl sequencers to achieve high quality fully finished sequencing results with rapid turnaround. Based on your request, we offer an unprecedented array of services as simple as pre-mix or pre-set runs to fully finished sequencing confirmation, de novo sequencing, and sequencing screening.
Sanger DNA Sequencing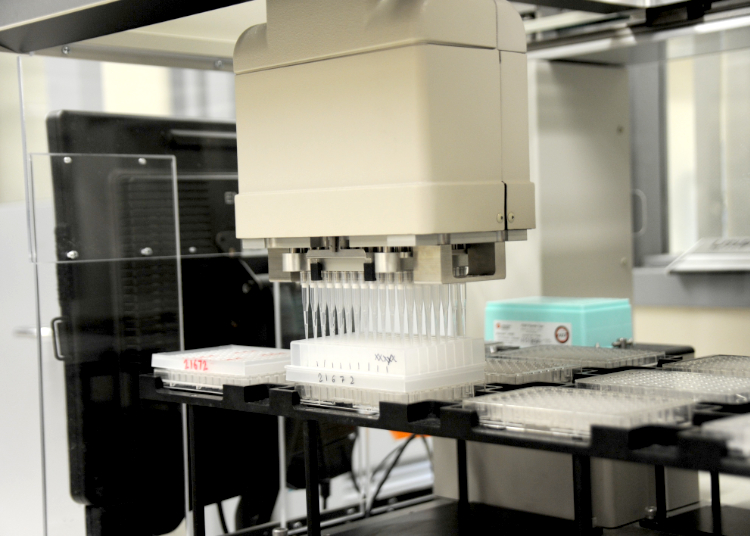 Wyzer Biosciences provides Precision Sanger Sequencing
TM
using our state-of-the-art LIMS and ABI's 3730xl DNA analyzer to achieve high quality, fully finished sequencing results. Based on your request, we can offer services as simple as raw, pre-mixed or pre-set runs to fully finished sequencing confirmation and novel sequencing, as well as sequence screening. Over the years we have perfected all stages of Sanger sequencing workflow and are particularly well-equipped to deal with many types of difficult templates.
We strongly recommend splitting large projects into multiple orders to ensure that they are handled as efficiently as possible
DNA Preparation for all scales
We provide DNA preparation on all scales from Mini to Giga, using well-known DNA prep kits, Endotoxin free or not, upon request. Acceptable starting materials include colony, agar stab, culture, or glycerol stock. We provide DNA transformation using chemically competent or electrocompetent E.coli cells, if your starting material is plasmid. For preparation scales Midi-Giga, we include two end sequencing reads for confirmation and other QC parameters free of charge, if reference sequence information is provided. Additional sequencing confirmation can be performed for a surcharge.
NGS-Illumina MiSeq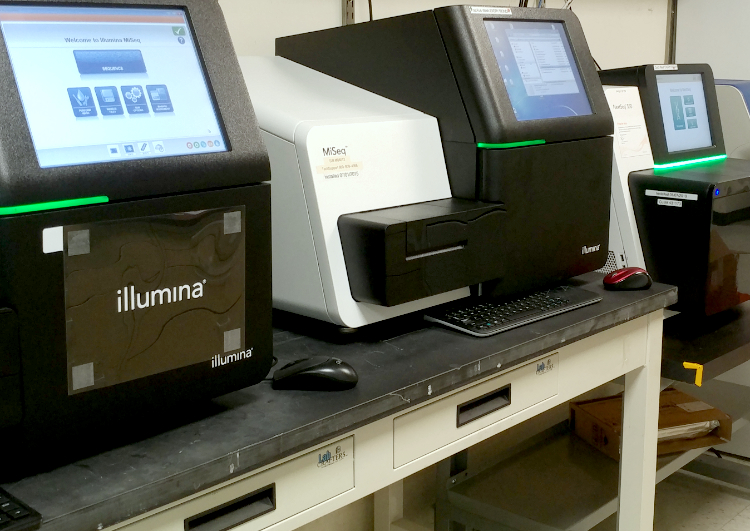 We currently offer next generation sequencing service on Illumina's MiSeq platform. MiSeq is a one of a kind next-generation sequencer that is ideal for performing rapid and cost-effective genetic analysis. It is suitable for sequencing of targeted genes, small genomes, amplicons; as well as metagenomics samples, and antibody screening.